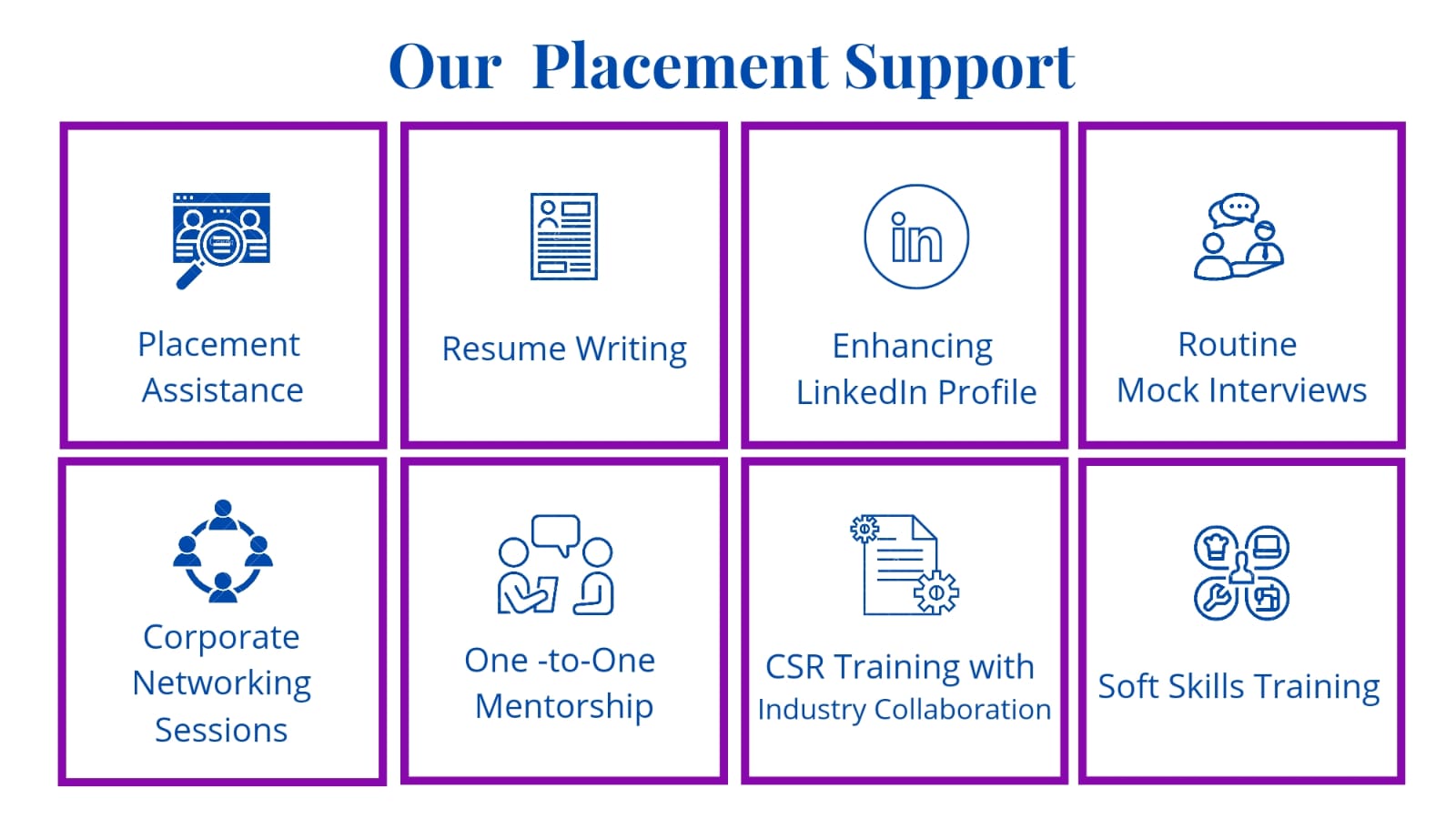 The Placement Consortium plays a pivotal role in:
 Bridging the gap between the students & companies.
Providing opportunities to the students to interact with various organizations.
Inviting HR Managers from various companies
Arranging training programs like mock interviews, group discussion, and communication skill workshops etc.,
Identifying Job openings
Identifying students strength & weakness and accordingly train them to excel in their field.
Motivating the students in pursuing higher education & develop their entrepreneurship skill.
FUNCTIONS
Creating awareness among students about the present avenues open to them.
Assisting our students to identify their skills and potentials by conducting Mock Aptitude Test & Group Discussion.
Providing opportunities to interact with various organizations by conducting seminars and workshops.
Motivation given for developing Entrepreneurship Skills.
PLACEMENT CONSORTIUM CREW MEMBERS
The Placement consortium is headed by a committee comprising a Placement Coordinator and Three Staff Coordinators & Six Student Secretaries.
TEAM MEMBERS FOR THE ACADEMIC YEAR 2022-2023
Placement Coordinator
Dr. C. GEETHA M.SC.,M.Phil.,Ph.D
Asst.Professor, Department of Computer Science
Placement Staff Coordinators
     SHIFT – I

Dr. K. VIJAYASUGANTHI  M.Com., M.Phil., Ph.D., SET
Asst. Professor,
PG & Research Department of Commerce

Ms. NITHISHA M.Com.,M.Phil.
Asst. Professor,
Department of Commerce (Honours)

     SHIFT – II

Dr. K.SANGITHA M.Com.,M.Phil.,Ph.D.,
Asst.Professor, Department of Commerce (Bank Management)

Placement Student Secretaries
     SHIFT – I

Ms. KOTTURU SRUTHI KRISHNA K
III B.Com (CS)
Ms. RINKU BAKRECHA R
III B.Com (Hons)
Ms. ROSMEE MONDAL R
II B.Com (Hons)
Ms. VAISHALI  L
II B.C.A
Ms. KHUSHBOO CHOUHAN
II B.Com (A)

SHIFT – II

Ms. VALARMATHI R
II B.Com (A&F)
PLACEMENT CONTACT
Contact : 9789463444
E-Mail : skpcplacementcell@gmail.com